– requiescat in pace –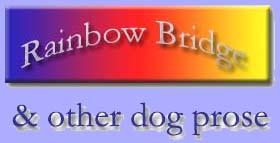 Heaven
A man and his dog were walking along a road. The man was enjoying the scenery, when it suddenly occurred to him that he was dead. He remembered dying, and that the dog had been dead for years. He wondered where the road was leading them. After a while, they came to a high, white stone wall along one side of the road. It looked like fine marble.
At the top of a long hill, it was broken by a tall arch that glowed in the sunlight. When he was standing before it, he saw a magnificent gate in the arch that looked like mother of pearl, and the street that led to the gate looked like pure gold. He and the dog walked toward the gate, and as he got closer, he saw a man at a desk to one side. When he was close enough, he called out,
"Excuse me, where are we?"
"This is heaven, sir," the man answered
"Wow! Would you happen to have some water?" the man asked.
"Of course, sir. Come right in, and I'll have some ice water brought right up." The man gestured, and the gate began to open.
"Can my friend," gesturing toward his dog, "come in, too?" the traveler asked.
"I'm sorry, sir, but we don't accept pets."
The man thought a moment and then turned back toward the road and continued the way he had been going.
After another long walk, and at the top of another long hill, he came to a dirt road which led through a farm gate that looked as if it had never been closed. There was no fence. As he approached the gate, he saw a man inside, leaning against a tree and reading a book.
"Excuse me!" he called to the reader. "Do you have any water?"
"Yeah, sure, there's a pump over there" The man pointed to a place that couldn't be seen from outside the gate. "Come on in."
"How about my friend here?" the traveler gestured to the dog.
"There should be a bowl by the pump."
They went through the gate, and sure enough, there was an old fashioned hand pump with a bowl beside it. The traveler filled the bowl and took a long drink himself, then he gave some to the dog. When they were full, he and the dog walked back toward the man who was standing by the tree waiting for them.
"What do you call this place?" the traveler asked.
"This is heaven," was the answer.
"Well, that's confusing," the traveler said. "The man down the road said that was heaven, too."
"Oh, you mean the place with the gold street and pearly gates? Nope. That's hell."
"Doesn't it make you mad for them to use your name like that?"
"No. I can see how you might think so, but we're just happy that they screen out the folks who'll leave their best friends behind."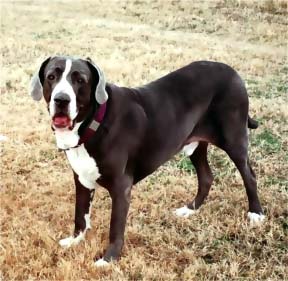 Best Friend ; Muldoon D. Neo (RIP)
Rudyard Kipling:

On Dogs

I wish someone had given Jesus a dog

As loyal and loving as mine
To sleep by His manger and gaze in His eyes
And adore Him for being divine.
As our Lord grew to manhood His faithful dog
Would have followed Him all through the day
While He preached to the crowds and made the sick well
And knelt in the garden to pray.
It is sad to remember that Christ went away
To face death alone and apart
With no tender dog following close behind
To comfort its Master's Heart.
And when Jesus rose on that Easter morn
How happy He would have been
As His dog kissed His hands and barked its delight
For The One who died for all men.
Well, the Lord has a dog now, I just sent Him mine
the old pal so dear to me
And I smile through my tears on this first day alone
Knowing they're in eternity.
Day after day, the whole day through
Wherever my road inclined
Four feet said, "I am coming with you!"
And trotted along behind.

Giving your hearts to a dog

There is sorrow enough in the natural way
From men and women to fill our day;
But when we are certain of sorrow in store,
Why do we always arrange for more?
Brothers and sisters, I bid you beware
Of giving your hearts to a dog to tear.

Buy a pup and your money will buy
Love unflinching that cannot lie –
Perfect passion and worship fed
By a kick in the ribs or a pat on the head.
Nevertheless it is hardly fair
To risk you heart for a dog to tear.

When the fourteen years that nature permits,
Are closing in asthma, or tumor, or fits,
And the Vet's unspoken prescription runs
to lethal chambers or loaded guns,
Then you will find – it's your own affair
But – you've given your heart to a dog to tear.

We've sorrow enough in the natural way
When it comes to burying Christian clay.
Our loves are not given, but only lent
At compound interest of cent per cent,
For when debts are payable, right or wrong,
A short time loan is as bad as a long –
So why in Heaven (before we are there)
Should we give our hearts to a dog to tear?

When the body that lived at your single will,
When the whimper of welcome is stilled
(HOW STILL!)
When the spirit that answered your every mood
Is gone – wherever it goes – for good,
You soon discover how much you care,
And give your heart to a NEW dog to tear.

RUDYARD KIPLING
Pepper's Poem

I'll lend you for a little while
My grandest dog he said.
For you to love while he's alive
And mourn for when he's gone

It may be one or twenty years,
Or days or months, you see.
But, will you, till I take him back
Take care of him for me?

He'll bring charms to gladden you,
And should his stay be brief
You'll have treasured memories
As solace for your grief.

I cannot promise he will stay,
Since all from earth return.
But, there are lessons taught on earth
I want this dog to learn.

I've looked the wide world over
In my search for teachers true.
And from the throngs that crowd life's lanes
With trust I have selected you.

Now will you give him your total love?
Nor think the labor vain,
Nor hate Me when I come
To take him back again?

I know you'll give him tenderness
And love will bloom each day.
And for the happiness you've known
Forever grateful stay.

But should I come and call for him
Much sooner than you'd planned
You'll brave the bitter grief that comes
And someday you'll understand.
Tribute to Diesel the Mastiff

Jimmy Stewart's Tribute to his dog Beau

Great video clip to remind us about our relationship to God and Dog:


RAINBOW BRIDGE
Just this side of Heaven is a place called Rainbow Bridge.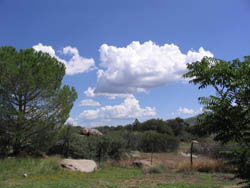 When an animal dies that has been especially close to someone here, that pet goes to Rainbow Bridge. There are meadows and hills for all of our special friends so they can run and play together. There is plenty of food and water and sunshine, and our friends are warm and comfortable. All the animals who had been ill and old are restored to health and vigor; those who were hurt or maimed are made whole and strong again, just as we remember them in our dreams of days and times gone by.
The animals are happy and content, except for one small thing; they miss someone very special to them who had to be left behind. They all run and play together, but the day comes when one suddenly stops and looks into the distance. The bright eyes are intent; the eager body quivers. Suddenly he begins to break away from the group, flying over the green grass, his legs carrying him faster and faster.
You have been spotted and when you and your special friend finally meet, you cling together in joyous reunion, never to be parted again. The happy kisses rain upon your face; your hands again caress the beloved head and you look once more into the trusting eyes of your special friend, so long gone from your life but never absent from your heart.
Then, you cross Rainbow Bridge together…….Author Unknown
RAINBOW BRIDGE. SEQUEL TO ORIGINAL.
Oh, when we get to Heaven
We hope that we will find
The Souls that once we loved,
Who left us all behind.
Some left us at the right time,
They left this world in peace.
Others left too sudden, Without the chance to say Goodbye.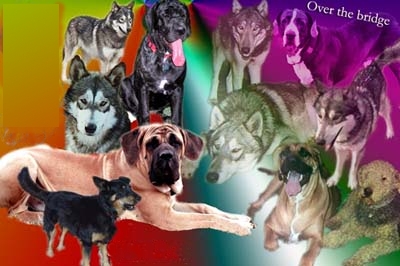 They were gone before we had the chance to even cry.
There's a special place for grownups,
A special place for kids;
Me I'll be on the other side,
The side called Rainbow Bridge.
Across the dark green meadow,
Atop the hills I'll run,.
Where the colors from the Rainbow,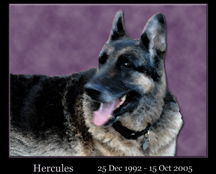 Glitter from the sun.
And there I'll find my sweetheart
running fast toward me.
In my arms where he belongs
FOR ALL ETERNITY.
by Jean McColgan
NOT AN ANGEL
The young pup and the older dog lay on shaded sweet grass watching the reunions. Sometimes a man, sometimes a woman, sometimes a whole family would approach the Rainbow Bridge, be greeted by their loving pets and cross the bridge together.
The young pup playfully nipped at the older one. "Look! Something wonderful is happening!"
The older dog stood up and barked, "Quickly. Get over to the path."
"But that's not my owner," whined the pup, but he did as he was told. Thousands of pets surged forward as a figure in white walked on the path toward the bridge. After the glowing figure passed each animal, that animal bowed its head in love and respect. The figure finally approached the bridge, and was met by a menagerie of joyous animals. Together, they all walked over the bridge and disappeared.
The young pup was still in awe. "Was that an angel?" he whispered.
"No, son," the older dog replied. "That was more than an angel. That was a person who worked rescue."
---

We who choose to surround ourselves with lives even more temporary than our own live within a fragile circle, easily and often breached. Unable to accept its awful gaps, we would still live no other way. We cherish memory as the only certain immortality, never fully understanding the necessary plan. -Author Unknown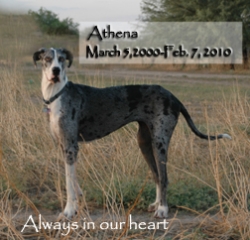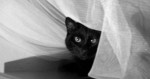 ---